In November, 2012, after two years of strategic planning, site visits to agencies and speaking with non-profit experts, the Trustees of the Jewish Women's Foundation voted to partner with the National Council of Jewish Women, Pittsburgh Section to establish a new Center for Women.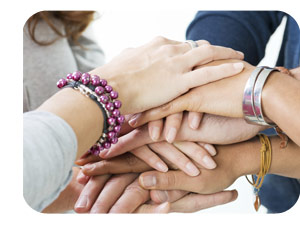 The grant, $75,000/year for six years, for a total of $450,000, provided the seed funding needed to launch the Center, and also provides ongoing operational support to the Center, which is serving women in transition — women who are experiencing a significant change in their lives including death of a spouse, divorce, separation or a job loss.
This initiative is providing services at Anathan House, NCJW's home in Squirrel Hill, and is offering JWF Trustees the opportunity for hands-on engagement through the various programs offered including financial education, mentoring, internships, job shadowing and the women helping women program, which gives professional women the opportunity to share their expertise and leadership with CFW clients.
For more information about the Center for Women, contact
Megan Rose, Director at 412-421-4400 or visit the website.